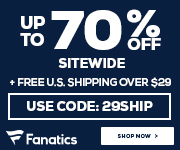 Calling all Jacksonville Jaguars Fans. Thanks for visiting this news blog site.
If you are looking for gear click the link to Shop ProFanGear.com for Jacksonville Jaguars Gear. I've teamed up with Fanatics to connect my readers with the best selection of officially licensed Jacksonville Jaguars fan gear out there. If you purchase through my links, I will earn a commission that will support the work I do on this site. Jacksonville Jaguars fans bookmark this page and keep up with the latest Jaguars news and happenings. Thanks again for visiting.
2020 Pro Bowl Preview: Three Jaguars slated to participate
by
Demetrius Harvey
on January 26, 2020 at 6:32 pm
Reinhold Matay-USA TODAY Sports Kicking off at 3PM ET today, three Jaguars players will participate in the 2020 Pro Bowl. While the Jaguars have not had much going for them in regards to the regular season over the past two seasons, the team has still had participants in the Pro Bowl. For the third-straight year, the team has sent multiple players to the Pro Bowl. This season, defensive linemen Calais Campbell and rookie Josh Allen will be participating along with wide receiver DJ Chark Jr. All three players excelled in their roles a season ago, earning them Pro Bowl bids either directly (Campbell) or via alternates (Allen, Chark Jr). Allen — the first Jaguars rookie to make the Pro Bowl in team history —, accounted for 31 solo tackles, 11 tackles-for-loss, 22 quarterback hits, and 10.5 sacks in 16 games in 2019, the most sacks by any rookie in the NFL. The Jaguars selected Allen with the seventh overall pick in the 2019 NFL Draft and the rookie pass rusher proved to be a steal. He's only scratched the surface.@JoshAllen41_ | More: https://t.co/WppYzwHA9M pic.twitter.com/ZFDIyDo5rV— #DUUUVAL (@Jaguars) January 25, 2020 Campbell, entering his 11th season in 2019 had a slight drop in production, however was still the team's most dominant defender against the run and the pass. Ranked by Pro Football Focus as the number two edge rusher in the NFL (90.3 grade defensive grade), Campbell remained a force along the team's defensive line. Accounting for 6.5 sacks, 37 solo tackles, 10 tackles-for loss, and 24 quarterback hits. Chark Jr. was one of the biggest surprises for the Jaguars offense this season. After being selected in the second round of the 2018 NFL draft the wide receiver went through a tremendous struggle. While he was one of the team's best special teams players, Chark Jr. only accounted for 14 receptions for 174 yards on the year. In 2019, however, Chark Jr. saw his production increase significantly. Accounting for 73 receptions for 1008 yards and eight touchdowns, the Jaguars receiver quickly became quarterback Gardner Minshew II's most productive and reliable weapon throughout the year. The Pro Bowl will air live on ESPN today at 3:00 p.m. ET.