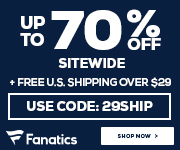 Calling all Cleveland Browns Fans. Thanks for visiting this news blog site.
If you are looking for gear click the link to Shop ProFanGear.com for Cleveland Browns Gear. I've teamed up with Fanatics to connect my readers with the best selection of officially licensed Cleveland Browns fan gear out there. If you purchase through my links, I will earn a commission that will support the work I do on this site. Cleveland Browns fans bookmark this page and keep up with the latest Browns news and happenings. Thanks again for visiting.
The Browns have had to play a mobile pass-first quarterback in Marcus Mariota, a mobile pass-first quarterback in Lamar Jackson, a lethal zone running game married with an explosive play-action passing game in Todd Gurley, Jared Goff, and the Los Angeles Rams, and a gap-blocked running scheme with almost no passing game in Le'Veon Bell the New York Jets. The Browns have seen a lot, and have been prepared for what they have seen. Below, I discuss Wilks' base coverage; Cover 3. I also touch on an adjustment he made to Cover 3 against the Rams, who are known for their zone running game. The San Francisco 49ers are also known for their zone running game, so watch for this adjustment this week as well. For more on Cover 3 and the "Buzz" adjustment, check out this post by Cameron Soran on Riley-Koste Football.