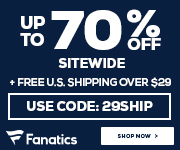 Calling all Minnesota Vikings Fans. Thanks for visiting this news blog site.
If you are looking for gear click the link to Shop ProFanGear.com for Minnesota Vikings Gear. I've teamed up with Fanatics to connect my readers with the best selection of officially licensed Minnesota Vikings fan gear out there. If you purchase through my links, I will earn a commission that will support the work I do on this site. Minnesota Vikings fans bookmark this page and keep up with the latest Vikings news and happenings. Thanks again for visiting.
Minnesota Vikings News and Links: January 25th and 26th, 2020
by
just_rob
on January 25, 2020 at 9:30 am
Photo by Michael Workman/Icon Sportswire via Getty Images Weekend Open Thread Good Morning! The Vikings won ten regular season games last year and won a playoff game, is that the pinnacle of success? Hardly, but some of you act like the Vikings were the suckiest team that ever sucked. If that's your opinion, then by all means carry on; meanwhile I did see some improvement in the team last year with continued improvement needed. I wrote up here a few days ago (that no one read) that I was all in for a full rebuild over the next season or two as I felt like the roster had gotten old fast….I still believe that and don't think plugging in a rookie or two and signing a couple of free agents will do the trick. Meanwhile, let's carry on with our news and links open thread full of beer recommendations, nap strategies, crock pot and smoker recipes. Drop by for some fan wisdom, snark and since it's the offseason, time to complain full time because that's all some of you contribute to the thread. Around the DN since our last open thread: Chris notes Assistant GM George Paton drops out of Browns General Manager search. Also from Chris: Mel Kiper, Todd McShay release first mock drafts of 2020. Vikings news from other sources: From Vikings.com Vikings QB Kirk Cousins wastes no time in "Precision Passing" drill at 2020 Pro Bowl Skills Showdown. Lunchbreak: ESPN's Top Takeaways from Senior Bowl Practices. 2019 Vikings Position Recap: Offensive Line. Matthew Coller at SkorNorth.com continues his series on the Vikings position groups: The future of the Vikings, part 4: The offensive line. Daniel House at MNVikingscorner.com has Draft Prospects to Watch in the 2020 Senior Bowl. League News: Consistent with the weekend thread, I'll post league news in the comments section. We come to today's media selection: ACDC – Dirty Deeds Done Dirt Cheap Again, we all know the rules, but in case someone is new:-No discussion of politics or religion-No feeding of the trolls-Leave the gender hatred at the door-Keep the bad language to a minimum (using the spoiler tags, if you must)-Speaking of which, if discussing a newer show or movie, please use spoiler tags-No pictures that could get someone fired or in serious trouble with their employer-If you can't disagree in a civil manner, feel free to go away-While navigating the open thread, just assume it's sarcasm.With that, the beer light is on and the bar is open.