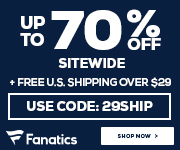 Calling all New Orleans Saints Fans. Thanks for visiting this news blog site.
If you are looking for gear click the link to Shop ProFanGear.com for New Orleans Saints Gear. I've teamed up with Fanatics to connect my readers with the best selection of officially licensed New Orleans Saints fan gear out there. If you purchase through my links, I will earn a commission that will support the work I do on this site. New Orleans Saints fans bookmark this page and keep up with the latest Saints news and happenings. Thanks again for visiting.
Saints sign a familiar face, Tommylee Lewis to reserve futures deal

by cajuncommando58 on January 27, 2020 at 11:13 pm

Sorry Tommy Lee don't think you'll be doing much of this. | Photo by Jonathan Bachman/Getty Images Camp body or message to the under performers? The Saints are bring back Tommylee Lewis. They have signed him to a reserve/futures deal which means he will get a chance to compete in camp. The Saints originally signed Lewis in 2016 as an UDFA. He made the final 53 and was on the roster for the NFCCG on 1-20-19, when you know what happened. That was his final game as a Saint. Lewis was signed by the Lions 3-19-19 but was released during final cuts on 8-30-19. In October of 2019 Tommylee Lewis was selected in the fifth round of the 2020 XFL draft by the Dallas Renegades. During his career he has 20 receptions for 252 yards and two touchdowns. He also returned 24 kickoffs for 528 yards with a long of 39. Returned 36 punts for 339 yards and a long of 59. No touchdowns. He has fumbled 4 times losing 2 of them. He will perhaps push some of our other receivers who have been disappointing to say the least, but it's a long shot for him to make the final roster. WR/KR Deonte Harris almost assuredly has his spot locked down. Injuries do happen and the Saints are practicing due diligence.

Saints 2019 Year in Review: A.J. Klein

by BobRose on January 27, 2020 at 6:00 pm

Photo by Meg Oliphant/Getty Images Looking back at one of the most underrated of New Orleans defenders in 2019. The New Orleans Saints entered the 2019 season with a linebacking unit considered their best in the Sean Payton era. The unit, long considered a team weakness, has been retooled with a third round draft pick in 2017 (Alex Anzalone) and two free agent signings in Demario Davis and A.J. Klein. Anzalone was lost early in 2019 with injury, but the team's linebackers performed up to task for the majority of the season. Much of the reason for that was due to the performance of today's year in review: A.J. Klein. Bob Donnan-USA TODAY Sports A.J. Klein was signed as a free agent by the Saints in 2017 away from division rival Carolina, where he had played for the first four years of his career. After being a key reserve and spot starter at linebacker for the Panthers, Klein was an immediate starter for the Saints defense. He had 2 sacks, 54 tackles (6 for loss), 4 passes defensed, and a forced fumble in twelve starts with New Orleans in 2017. Klein would start 15 games for the Saints in 2018, playing a key role for one of the league's most improved defenses. The 6'1 240-Lb linebacker would finish that season with 70 tackles, including 7 for loss, 2 sacks, 2 fumble recoveries, and an interception. Photo by Frederick Breedon/Getty Images The 28-Yr old Klein was one of the Saints most underrated defensive players in 2019. He had a career high 2.5 sacks and 7 quarterback pressures to go along with 67 tackles, six of those for loss. Klein was also credited with two passes defensed, forced a fumble, had a fumble recovery, and intercepted a pass which he returned for an important score in a road victory over the Panthers. Klein is not strong in man coverage because of limited athleticism, but was still a valuable tool in the Saints pass defense. He is both smart in his coverage drops and has proven to be a skillful blitzer. Klein's biggest strength is his read-and-react ability as a run defender. He consistently knifed between opposing blockers to make a play on running backs at the line of scrimmage or in the backfield, helping fuel the Saints 4th ranked run defense. A.J. Klein is an unrestricted free agent this offseason, but New Orleans is expected to make a strong push to re-sign him. He has been a vital part of a Saints defense that has become one of the better units in the NFL over the last three seasons.